Rankin Automation leads in Sensors & Inspection, offering cutting-edge solutions for precision and quality control. Our advanced sensors and inspection systems optimize processes, ensuring industries maintain impeccable standards and reliability.

Linear Transducers and Rotary Encoders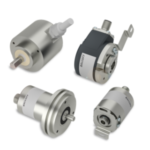 Speak with a Dedicated Rankin Represenative
Rankin has developed an extensive product offering through partnerships with industry leading manufacturers. With extensive experience in the industry, count on us to meet your needs while improving your facility's operation and efficiency.