Rankin Automation specializes in designing and implementing cutting-edge control systems, seamlessly integrating advanced technologies to optimize efficiency, enhance safety, and empower industries to achieve precision and reliability in their operations.

Custom Control Enclosures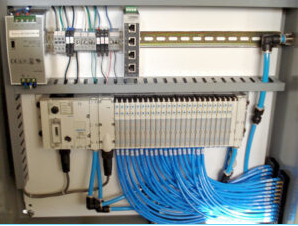 Rankin automation has in-house capabilities to design and build customer specified control panels and systems.
Speak with a Dedicated Rankin Represenative
Rankin has developed an extensive product offering through partnerships with industry leading manufacturers. With extensive experience in the industry, count on us to meet your needs while improving your facility's operation and efficiency.