Rankin Added Value Engineering
In addition to providing automation products, Rankin Automation provides design and engineering services for machine guarding, control panels, programming and small work-cell automated projects. We work at any level you want to help you in your industrial automation process. Our team of engineers can support you and assist in any factory automation project.

Engineering Team
The engineering support team at Rankin Automation include talented engineers offering expert-level support with electrical, mechanical, and robotic automation technology. The engineering team will help with product selection, systems architecture, proof of concept efforts, and offers complete industrial control panel solutions from our UL508A certified control panel shop.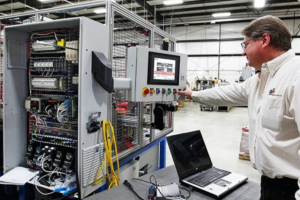 Control Panel Shop
Our control panel group's services range from built-to-print to complete design and fabrication. From simple junction boxes, to high power multi-bay enclosures, we've done it all. Rankin Automation is a certified UL508A Panel Shop offering certification when required.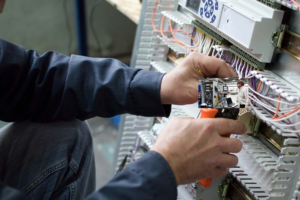 Assembly Services
Simplify your supply chain and save time and money. Our assembly services include; cylinders, air prep or manifold assembly, kitting, sub-assemblies and tubing cut to length.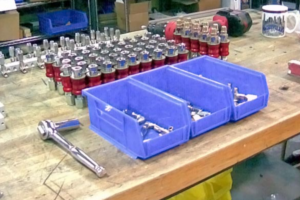 Design Services
Rankin Automation leverages internal application and design expertise to work with you through all stages of the engineering and design process. We provide complete assemblies and engineering drawings from your specification.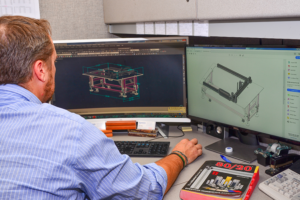 Workstations and Machine Frames
Our extrusion team can create a customized workspace or machine frame with 80/20 T-slot profiles, panels, parts and accessories. Our wide variety of products means you can create work areas that accommodate your people and your processes.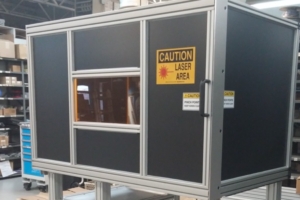 Machine Vision Lab
Rankin Automation has a complete machine vision lab in our Conshohocken, PA headquarters. This resource is ideal for both new and experienced machine vision engineers. You can send your parts into our lab for vision evaluations or come to our facility and work side-by-side with our engineers to determine the best solution for your applications.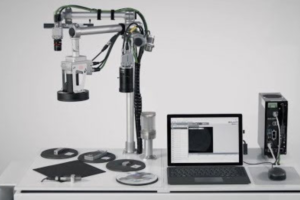 Speak with a Dedicated Rankin Represenative
Rankin has developed an extensive product offering through partnerships with industry leading manufacturers. With extensive experience in the industry, count on us to meet your needs while improving your facility's operation and efficiency.